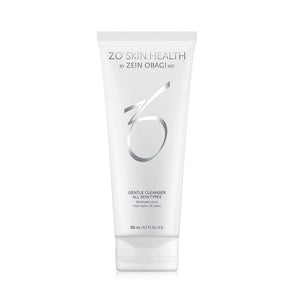 An effective glycerin and botanical blend that gently cleanses away oil and impurities, leaving the skin refreshed and hydrated. For all skin types. 
How to use:
Moisten hands with water and apply a small amount to damp face for one minute. Rinse thoroughly.- AM & PM
Benefits:  
Cleans away debris,oil and makeup 
Provides effective makeup removal, shaving gel or body wash. 
Replenishes hydration
Provides Antioxidant and anti- irritant benefits. 
Key Ingredients: 
SODIUM LAUROYL OAT AMINO ACIDS: Revives the skin barrier and cleanses without drying. 
GLYCERIN:  Replenishes Hydration 
BOTANICAL EXTRACT BLEND: Provides antioxidant and anti-irritant properties to help protect skin from the harmful effects of daily exposure to the elements.