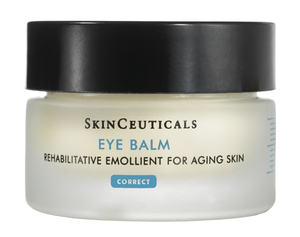 A synergistic combination of highly effective, yet gentle phytochemicals rehabilitates mature, aging skin around the delicate eye area. This rich, corrective emollient treatment is specifically formulated to counter the three prime signs of aging—moisture loss, laxity, and free radical damage.
Helps correct the appearance of age-related damage around the eye area
Supports replacement of lipids in the delicate dry skin around the eyes
Helps relieve the appearance of under-eye puffiness
Formulated for dry, mature skin
Use
Once or twice daily, apply Eye Balm to the area under the eyes and the brow area, avoiding eyelids.